Mar 01, 2013
3 minute long tube clip from Porn Waiter.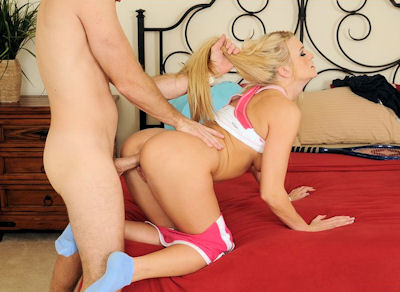 Feb 19, 2013
I threw in some softcore posing pics in the beginning as a bonus, I'm sure some will appreciate it :)
Addison is supposed to play tennis with her friend so she shows up at her house ready to head for the court. Her friend is not there though, only her brother. His sister had left already and now Addison is without a ride. This guy is too busy to take her as well so she's stuck. She want's her workout so she jumps him and seduces him. He licks her delicious boobies and gives her a rimjob before she inserts his penis into her vagina and pounds her in doggystyle position. She sucks and rides his rod and is satisfied that she got the workout she came for!